When:
Friday, September 29, 2017 -

4:00pm

-

6:00pm
Where:
Landis Cinema, Buck Hall - 219 N. 3rd St.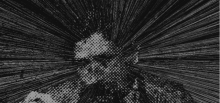 Prof Streible's talk will explore the history and preservation of one of the earliest motion pictures, commonly known as Fred Ott's Sneeze. This film became an icon for the invention of cinema, widely seen for more than a hundred years. Or so film histories taught us. Copyrighted by inventor-filmmaker W. K. L. Dickson as Edison Kinetoscopic Record of a Sneeze, January 7, 1894, the full recording was never seen as a movie until 2013. Prior to that, The Sneeze had accumulated inaccurate descriptions and mythologies in the popular press, film trade publications, scholarly literature, and even scrupulously-vetted library catalog records. Tracing the provenance and uses of this one-shot motion picture from 1894 to present reveals important lessons about film historiography in the age of digital reproduction. 
Dan Streible is an associate professor in the Cinema Studies department in the Tisch School of the Arts at NYU. He directs the department's master's program in Moving Image Archiving and Preservation. Since 1999, he has organized the biennial Orphan Film Symposium, a four-day international gathering of archivists, scholars, curators, and artists devoted to the study and preservation of all manner of neglected moving images. He teaches courses in film history, curating, and archival research and has publishing extensively on movie exhibition, early cinema, amateur works, nontheatrical film, and moving image preservation. He serves on the National Film Preservation Board and was elected Board of Directors of the Association of Moving Image Archivists. 
This event is free and open to the public. Generously funded by the Andrew W. Mellon Foundation.
Sponsored by:
Andrew W. Mellon Foundation and FAMS