When:
Saturday, June 29, 2013 - 1:00pm
-
Saturday, September 28, 2013 - 4:30pm
Where:
Grossman Gallery, Williams Visual Arts Building, 243 No. 3rd St. Easton, PA 18042
Presenter:
Lafayette Art Galleries & the Community Based Teaching Program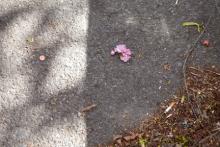 EDGE VS. LINE Opening Reception JUNE 29TH 5-7pm. On View through September 28th Summer Gallery Hours: 1:00-4:30 PM, Tuesday-Friday. Featuring: Jamie Cabreza, Mike Cabreza, Gregory Coates, Thom Cooney Crawford, Tom D'Angelo, Cynthia Hartling, David Henderson, Ken Kewley, and Jacqueline Lima. Lafayette College is pleased to present EDGE VS. LINE, a group show celebrating "limit" by bringing together seven Lehigh Valley and two Brooklyn artists who combine or contrast Edge, a sculptural term, with Line, a term associated with flat art forms. Whereas in Calculus a "limit" is approached through a sequence of small steps but never reached, for artists working daily in the physical world, a "limit" is gallery walls, picture frames, edges of the piece itself or lines and edges inside the piece. Artists routinely use boundaries to separate information, organize space, and create meaning. The artists of EDGE VS. LINE contrast two-dimensional and three-dimensional space in a variety of ways, exploiting the difference between the two kinds of space, and approaching a harmony that remains just out of reach. Thom Cooney Crawford molds his Angel Tree Shape-Shifter sculptures from microcrystalline wax. He builds on the myth of human-tree creatures called dryads by crowning the tree with sinuous curves that spiral out toward the sky before returning to the trunk. Janus-faced figures herald transformation, inviting you to enter the installation; and as you circle the tree, the edges seem to move and bring it to life. Come to the opening and see the show, a collaboration between artists of Easton, PA, (and beyond) and Lafayette College. EDGE VS. LINE runs June 29th--September 27th. The Grossman Gallery at the Williams Visual Arts Building Gallery is open Monday--Saturday, 11-5. Phone: 610-330-5831 EDGE VS. LINE: Made Possible by Michiko Okaya, Director of Art Galleries and Collections Curator of Lafayette College. Managed and Installed by Jim Toia, Director of Community Based Teaching at the Williams Visual Arts Building. Curated by Elizabeth Johnson.
Sponsored by:
Lafayette Art Galleries & the Community Based Teaching Program