When:
Monday, March 11, 2013 -

12:00pm

-

1:15pm
Where:
Gendenbien Room, Skillman Library
Price:
Free; lunch will be provided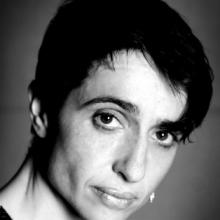 Masha Gessen is currently the director of Radio Liberty's Russian Service and the author of "The Man Without a Face," a biography of Vladimir Putin (2011). Her previous books (all written in English), include: "Dead Again: The Russian Intelligentsia after Communism" (1997), "Ester and Ruzya: How My Grandmothers Survived Hitler's War and Stalin's Peace" (2004); "Blood Matters: From Inherited Illness to Designer Babies, How the World and I Found Ourselves in the Future of the Gene" (2008); and "Perfect Rigor: A Genius and the Mathematical Breakthrough of the Century" (2009). Gessen was born in the Soviet Union, immigrated with her family to the United States as a teenager, and returned to live and work in Russia in the 1990s. Gessen wrote for The New Republic, Granta, Slate, Vanity Fair, and US News and World Report, among other publications; she currently contributes a weekly entry to the Latitude blog at The New York Times.
Sponsored by:
Skillman Library, Russian and East European Studies; History; English; Hillel Society; Government and Law; Film and Media Studies; The Office of Intercultural Development; Gender and Sexuality Programs