When:
Wednesday, August 30, 2023 (All day)
-
Friday, November 17, 2023 (All day)
Where:
RICHARD A. AND RISSA W. GROSSMAN GALLERY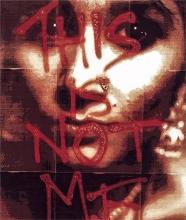 Confection and Confrontation explores a strategy that Burman has employed in much of her work, using seductive colorful imagery while addressing identity issues she faced as a South Asian and female artist in the United Kingdom.
The prints shown in this exhibition span years of creating images based on her self-portraits. The early works are definitive of her confrontational style as she gazes back at the viewers defiantly.
Chila Burman will be the artist-in-residence for the Experimental Printmaking Institute (Lafayette College) for the fall of 2023, creating a new work of art with Lafayette students.