When:
Tuesday, March 14, 2023 -

7:30pm

-

8:30pm
Presenter:
Panelists: Kristen Gibbons Feden '04 and Vicki Salemi '95, Facilitator: Liz Summers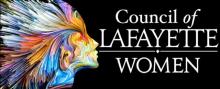 When we say "public speaking" what feelings arise? Anxiety? Self-doubt? Fear of forgetting content? According to Forbes Magazine, the number one fear for the average person is public speaking, number two is death. Women possess the skills and attributes that make their presentations both effective and memorable yet they shy away from these opportunities. Why? The Council of Lafayette Women invites you to a virtual program that offers insight on how to confidently prepare for and deliver information in a public setting virtually or in-person. 

Leadership coach Liz Summers is joined by alumnae Kristen Gibbons Feden '04 and Vicki Salemi '95 as they share their experience and advice. Kristen is one of the Nation's leading litigators in the field of sexual abuse and civil rights. Vicki is a nationally recognized trusted career expert who often appears on-air and in print outlets. Whether it be in a meeting, a class, or a full auditorium, join us to learn how to share your voice as well as amplify other women. 
Register to receive the Zoom link: https://leopardlink.lafayette.edu/s/1699/interior.aspx?sid=1699&gid=2&pg...
Sponsored by:
The Council of Lafayette Women
Contact information
Link for More Information: