When:
Monday, January 23, 2023 (All day)
-
Sunday, March 5, 2023 (All day)
Presenter:
Lafayette College Art Galleries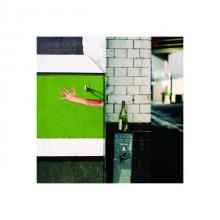 Quotidian Images: Contemporary Street Photography by Matias Aguilar, Peggy Anderson, and Rob Macdonald
January 23-March 5, 2023
Artist Talk and Reception on Thursday, February 9, 4:30 pm, Room 108 Williams Center
Quotidian Images: Contemporary Street Photography by Peggy Anderson, Matias Aguilar, and Rob MacDonald
The public sphere continues to evolve as social distancing, lockdowns, and quarantines are integrated into social structures. These three photographers offer their reflections on public spaces and address the sociability of street photography. Peggy Anderson is captivated by the passing of time through the layering of posters and advertisements in Parisian metro stations. Her work focuses on the enigmatic space created with the peeling and pasting of marketing collateral that plays with depth perception. Rob MacDonald's wandering eye captures hidden moments during his travels. Cities become color-field images that spark memories of a place while simultaneously mezmorize by a disorienting spectacle. The rich tones of Matias Aguilar's work reveal in a moody, even romantic sense a shared bond and personal connection with a neighborhood that has historically mostly fallen off the radar. Yet, the backdrop of underrepresentation in his work Little Manila, Woodside, Queens, NY is neutralized by his faith that the pictures of this neighborhood are rather to be seen and felt than explained.
Sponsored by:
Lafayette College Art Galleries
Contact information
Link for More Information: