When:
Thursday, August 25, 2022 -

1:00pm

-

3:00pm
Where:
https://lafayette.zoom.us/j/91302717266?pwd=Wk96ZXByQlZMVytUY3U4dk80OXVtQT09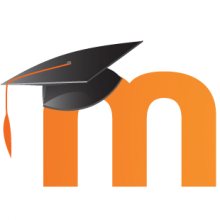 The gradebook in Moodle is an extremely powerful and flexible tool, but at times it can appear complex and unwelcoming. The purposes of this "bootcamp" are first to provide a comprehensive walkthrough of common gradebook tasks and workflows, and second, to provide time both for specific questions and for hands-on assistance with gradebook configuration. Topics covered will include: adding grade items both automatically and manually, understanding gradebook aggregation and weighting, working through best practices of grading and providing feedback, qualitative vs. quantitative grading, and controlling what your students see.
Please join us for this online session, whether you are trying to ensure that your gradebook is in great shape for fall or are perhaps starting from scratch. The workshop should last about an hour, then staff will remain available for another hour to answer any remaining questions and to provide one-on-one assistance.
Zoom link: https://lafayette.zoom.us/j/91302717266?pwd=Wk96ZXByQlZMVytUY3U4dk80OXVt...