When:
Wednesday, February 2, 2022 -

4:10pm

-

5:30pm
Where:
Hugel 103 for in-person attendees, Zoom for remote attendees
Presenter:
Joshua Sanborn and Katalin Fábián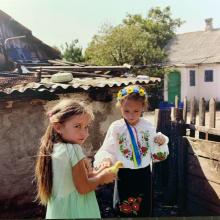 Over the course of the last couple of months, Russia has increased its military posture on the Ukrainian border, leading to warnings from several governments that an intensification of military conflict between Ukrainian armed forces and Russian (or Russian-backed) forces may be imminent. The Russian government issued a document explaining its security goals that foregrounded its long-standing position that NATO should cease its eastward expansion. NATO member states, led by the United States, are refusing to accept this demand and in turn continue to insist that Russia pull back from the territories it (or its proxies) occupied in 2014. Two professors in the Russian and East European Studies Program (Professors Sanborn and Fábián) will give short presentations on the key historical and political issues at stake in this crisis before opening the floor for an extended question and answer session.
This event will be held live, but we also intend to stream the event to registered attendees. If you would like to attend the session remotely, please contact Professor Sanborn to register for the session. In-person attendees do not need to register for the event.
Sponsored by:
Russian and East European Studies, Government and Law, History