When:
Friday, May 7, 2021 -

12:00pm

-

1:30pm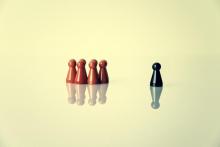 What is classroom incivility? Why is it a myth that classroom incivility only happens to bad teachers? Why is it especially important to discuss classroom incivility in this current moment? During this Inclusive Teaching & Excellence series session we will use the Empowered Teaching Toolkit from Effective and Efficient Faculty developed by Dr. Chavella Pittman to discuss classroom incivility which can disproportionately negatively impact faculty members of marginalized groups. Registration information will be sent via Lafayette Today. 
This event is for all faculty members, especially those from marginalized groups (e.g. faculty members identifying as women, People of Color, and international), on promotion and tenure review committees, department heads and program chairs, and ally groups.
Sponsored by:
CITLS, Minerva, Lafayette Allies for Gender Equity (LAGE)