When:
Wednesday, October 28, 2020 -

7:30pm

-

8:30pm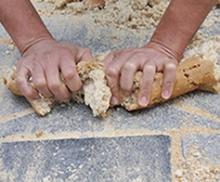 Taller Together
Vamos a play un juego.  Vamos a consider no la memoria pero el acto de remembering.  Vamos a caminar juntos y solos por el pueblo without leaving nuestras casas.  Entregarnos, entonces, al play y al recuerdo
Terminos Importantes: sugarcane, tobacco, the walk, the map.
Temas Centrales: remembering, surrendering, the nudge, the blur.
Homework: think of two places you travel between daily. Between now and 28 October, determine and utilize as many routes as possible when traveling between those two points. Take a photo, video, or audio recording somewhere along each new route on the day you use it and show that document to someone.
Add this event to your calendar.

The talk is sponsored by the Thomas Roy and Lura Forest Jones Faculty Lecture and Awards Fund, established in 1966 to recognize superior teaching and scholarship at Lafayette College.