When:
Thursday, September 24, 2020 - 4:00pm
-
Friday, September 25, 2020 - 6:00pm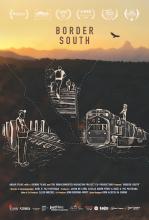 Developed in conjunction with the Hostile Terrain 94 art exhibition (opening at Lafayette next Spring/Fall) and told against the backdrop of the North American migrant trail, Border South weaves together migrant stories of resilience and survival from different vantage points. The film exposes a global migration system that renders human beings invisible in life as well as death. 
Available Online for 24 hours (FREE) September 24th – 25th (1pm PST – 1pm PST)
Followed by LIVE Q&A with Director Raúl O. Paz Pastrana and Producer Jason De León Friday, 9/25 @ 2pm PST
Sponsored by:
Anthropology and Sociology Department, History Department, Latin American and Caribbean Studies Program, and The Lafayette Art Galleries.
Contact information
Link for More Information: