When:
Tuesday, September 11, 2012 -

8:00pm

-

10:00pm
Where:
Williams Center for the Arts
Price:
$15 public; $5 students; $5 Lafayette staff/faculty; FREE Lafayette students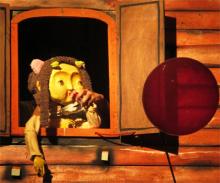 Class of '73 Performance The 1965 attempted coup staged by the 30 September Movement against Indonesian leader Sukarno and its turbulent aftermath, when thousands of Indonesians were jailed and murdered, was made famous by Christopher Koch's book The Year of Living Dangerously and the Peter Weir film of the same name. The remarkably gifted Papermoon Puppet Theatre has revisited this material through imaginative Indonesian puppetry traditions, combined with the bunraku and kumura ningyo traditions of Japan, to produce a richly expressive theatrical experience—enchanting, magical, and beguiling. In a country with world-renowned puppetry traditions, the expert young artists of Papermoon are extending the form with their mixed-media productions, creating works that imaginatively explore identity, society, and Indonesia's recent past. Set in 1965 in the Indonesian cultural center of Yogyakarta, Mwathirika has as its theme the history of the lost, and the lost history of a nation. A non-verbal puppet theater experience in intimate scale, Mwathirika transforms the artistry of puppets into a performance experience that is intellectually challenging, emotionally chilling, and visually bold. Papermoon uses the whimsy and seeming innocence of beautiful, simple puppets to create performances that tackle political persecution and the personal side of history, in a way that promises to bring Indonesian history home and spark dialogue among audience and artists.
Sponsored by:
Williams Center for the Arts