When:
Wednesday, April 29, 2020 -

7:30pm

-

8:30pm
Presenter:
Siva Vaidhyanathan, Thomas Roy & Laura Forrest Jones Visiting Lecturer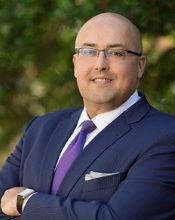 The Thomas Roy and Lura Forrest Jones Visiting Lecture is one of the most prestigious lectureship offered at Lafayette. The lecture serves to provide students, faculty and staff a forum to consider the views and work of a prominent public figure and discuss a timely and relevant topic. This year the Jones Lecture Committee selected Siva Vaidhyanathan, who serves as the Robertson Professor of Media Studies and director of the Center for Media and Citizenship at the University of Virginia, to serve as keynote for this program.  Invited speakers have notable accomplishments in academic and/or public life. Past Jones Visiting Lecturers have included such figures as Derek Walcott, Ursula LeGuin, Henry Lewis Gates, Susan Sontag, Francis Fukuyama, Simon Schama, Stephen Sondheim, Jane Goodall, Elizabeth Kolbert, Sarah Vowell, Amitav Ghosh, Kwame Anthony Appiah, and most recently climate scientist Michael Mann.