When:
Friday, April 27, 2012 - 9:00pm
-
Saturday, April 28, 2012 - 12:00am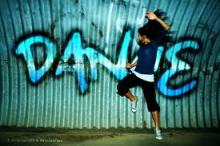 Local Hip Hop Artists will take turns teaching the moves, the Lafayette Community will put on the show. Come down to The Spot and learn basic hip hop dance moves and perform! Even if you're new to dance, you'll have fun learning these moves! Prizes for the best performers!!
Sponsored by:
Precision Step Team, Lafayette Dance Team, & Lafayette Dance Company