When:
Tuesday, October 1, 2019 (All day)
-
Thursday, October 31, 2019 (All day)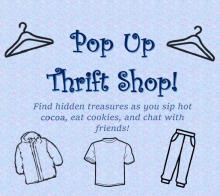 Did you know that US households throw away 11 million tons of textiles every year??
Throughout the month of October, the Office of Sustainability is collecting clothing donations as part of Campus Sustainability Month!
Drop off gently used pants, shirts, jackets, shoes, dresses, and more in our collection bins located in Pardee, Skillman, Farinon and outside 203 Rockwell.
Then join us for a Pop-Up Thrift Shop in November and find a new Fall wardrobe!