When:
Wednesday, September 18, 2019 -

12:00pm

-

1:00pm
Where:
Gendebien Room, 206 Skillman Library
Presenter:
Tracie Addy, Director of CITLS & Michael Olin, College Transition Specialist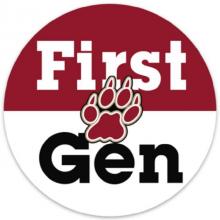 First-generation students have parents who did not pursue a 4-year degree. Such learners are integral to the makeup of the student body at Lafayette. First-gen learners can experience a variety of academic challenges and may not always have the cultural capital to effectively navigate through college. During this session, participants will develop an understanding of how Lafayette defines first-gen students, identify specific challenges that first-gen students can experience in college, and consider how to support first-gen students in the classroom and beyond.

Sponsored by:
CITLS & Office of Advising, Co-Curricular Programs