When:
Tuesday, March 26, 2019 -

4:10pm

-

5:30pm
Where:
Gendebien Room, Skillman Library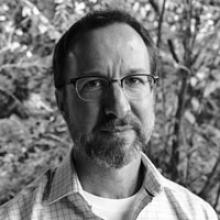 Professor Owen McLeod will read from his new book of poetry, Dream Kitchen, which was awarded the Vassar Miller Prize in Poetry.
"Owen McLeod's Dream Kitchen is a debut of startling originality, alive with both the relentless sadness and unlikely beauty of strip-mall America. With an astronomer's eye for detail, and a carnival barker's sense for the uncanny and absurd, his darkly funny poems grieve for what we lose, even as they pulse with the fantastic. Formally and tonally dexterous, his poems range from a lovelorn magic realism to philosophical inquiry grounded in the gritty details of contemporary America, with the comic ghost of Stevens presiding."—Mark Wagenaar, author of Voodoo Inverso
Copies of the book will be available for sale after the reading.
Sponsored by:
Department of English, Department of Philosophy, Lafayette Libraries