When:
Friday, October 12, 2018 -

4:15pm

-

5:00pm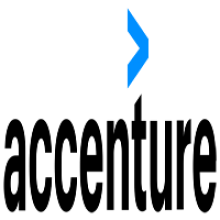 WHAT MAKES AN ACCENTURE CAREER DIFFERENT?
BE YOURSELF
Be recognized for the talents you bring and the difference you make.
Your interests, your passions, and your dreams define you. Nobody knows your potential better than you. So we'll empower you to test your ideas and own your work. We'll support you with great resources and opportunities. You'll see we each bring something valuable and different to the table. What will you bring?
MAKE A DIFFERENCE
Work with the biggest brands on game-changing projects.
From internships to full-time opportunities, you can join a collaborative community of leaders and peers ready to mentor, coach and encourage you to be your best. Be a part of an environment that celebrates and supports our differences. Work with the smartest people and see how, together, we're much smarter. Bring on the real you, and together we'll make big things happen.
Starting a career is different for each of us: you might want to drive success for clients, perhaps you're a problem solver at heart, or inspired by an entrepreneurial freedom to challenge convention.  
Learn more by attending this session. RSVP through CareerSpot today!