When:
Wednesday, January 3, 2018 (All day)
-
Sunday, January 28, 2018 (All day)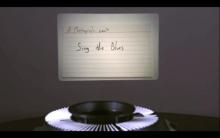 ReVIEWing the 35mm Slide
From the family vacation slideshow to the art history presentation, slides were prevalent records of culture once, but have passed out of common usage in the digital age. Kodak stopped making its signature Kodachrome64 slide film in 2009; discontinued the Ektachrome line between 2009 and 2013; and slide projectors in 2004, relegating the format to the past—a visual haze of distant Kodachrome and Ektachrome memories.
With slides incorporated into their medium, the artists featured in ReVIEWing the 35mm Slide revive these once-powerful recorders of art, memory, and time, transforming the worlds contained within their 2-inch x 2-inch cardboard or plastic frames. Curator Maryann J. Riker notes, "By elevating the 35mm slide and the slide projector, we celebrate the slide as a form of storytelling and thereby commemorate its importance in the history of recording culture."
Sunday, January 14  Writing and Bookmaking workshops 
12 – 2 p.m., Tanka writing workshop, Marilyn Hazelton
2 – 4 p.m., Coptic-stitch bookmaking workshop using slides, Maryann Riker
4 p.m., The Last Slide Projector (2006), a documentary by Paige Sarlin
Tuesday,  January 16, 7:30 p.m., Curator's talk
Sunday, January 28, closing reception, 3-5 p.m.  check back for updated program of activities.
Contact information
Link for More Information: