When:
Tuesday, March 6, 2018 -

7:30pm

-

9:00pm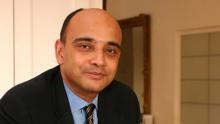 Anthony Appiah, professor of philosophy and law at New York University, will talk about the ways in which people's thinking about religion, nation, race and culture often reflects misunderstandings about identity. Appiah, who received his Ph.D. in philosophy from Cambridge in 1982, has taught at Yale, Cornell, Duke, and Harvard. His current interests range over African and African-American intellectual history and literary studies, ethics, political philosophy and the philosophy of the social sciences; and he has also taught regularly about African traditional religions. He has a continuing interest in literary criticism and theory as well; but his major current work has to do with the connection between theory and practice in moral life. He is also working on a larger project exploring some of the many ways in which we now think about religion.
 
The Thomas Roy and Lura Forrest Jones Visiting Lecture Series was founded by Trustee Emeritus Thomas Roy Jones in 1973 to provide Lafayette College students with the opportunity to hear presentations and interact each year with individuals of exemplary accomplishment in the academic world or in public life. Past Jones Visiting Lecturers have included such figures as Derek Walcott, Ursula LeGuin, Henry Lewis Gates, Susan Sontag, Francis Fukuyama, Simon Schama, Stephen Sondheim, Jane Goodall, Elizabeth Kolbert , Sarah Vowell and Amitav Ghosh. The lectures are free and open to the public.