When:
Friday, September 28, 2018 (All day)
-
Sunday, September 30, 2018 (All day)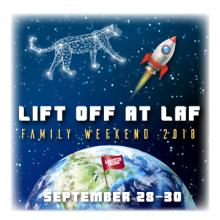 A weekend full of activities for families members of all ages! Students plan the weekend to showcase their Lafayette home! Full schedule of activities will be posted on the Families website in August. Make your hotel reservation early!
Contact information
Name:
Parent & Family Relations Office
Phone:
610-330-5040 or 610-330-5337
Link for More Information: