When:
Monday, September 4, 2017 -

7:00pm

-

9:00pm
Where:
Studio Theater, 248 N. 3rd Street, Arts Campus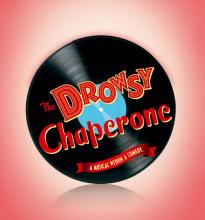 Open Auditions for The Drowsy Chaperone
Music and Lyrics by Lisa Lambert and Greg Morrison
Book by Bob Martin and Don McKellar
Directed & Choreographed by Professor Mary Jo Lodge with Musical Direction by Tom DiGiovanni '96
Monday, Sept. 4th & Tuesday, Sept. 5th, both at 7:00p.m. (come only one night)
All auditions will be held in the Studio Theater in 248 N. 3rd Street on the Williams Arts Campus (at the base of the hill) at Lafayette College. The 2006 Broadway musical comedy The Drowsy Chaperone requires 8 women and 9 men. The show is a love letter to Broadway and a silly spoof of musicals from the 1920s & 1930s. The main role of "Man in Chair" requires a strong comic actor, but involves only limited singing. There are four roles for men that require dance; two specifically require tap dance (experience and/or willingness to learn required). The Drowsy Chaperone will run in Lafayette's Weiss Theater from Nov. 2nd – Nov. 4th in the evenings, with matinees on Nov. 4th & 5th. The show will typically rehearse Sun. through Thurs. evenings. All cast and crew positions are open, except for stage manager, & academic credit can be earned for major roles onstage & off. Night classes can sometimes be accommodated until the week before the show. To audition, prepare 1 minute of a song that shows off your range, preferably from a musical (not pop or rock style). Men who wish to be considered for Man in Chair can do a cold reading of a comic monologue of the show that will be available at the audition. Sheet music is required for Lafayette students. A pianist will be provided. Skillman library has sheet music available for students to check out. (Please only check out what you need so materials are available for other students.) You may also contact Professor Lodge if you are having difficulty locating sheet music for a particular song. The cast recording and video from several productions are readily available on the internet if you wish to familiarize yourself with the show before auditioning. There will be a dance audition at callbacks.
With questions or for more information, contact Prof. Mary Jo Lodge via e-mail at lodgem@lafayette.edu or via phone at 610-330-5662
Contact information
Link for More Information: