When:
Wednesday, October 11, 2017 -

12:10pm

-

12:55pm
Presenter:
Jennifer Schott `98, Director of Education Services at AccessLex Institute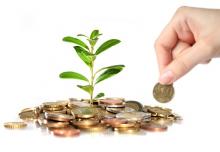 Pursuing a legal education is a significant life decision—one that will allow you to following any number of professional pathways. The AccessLex Institute believes that giving aspiring law students the tools to make wise financial choices is vital to ensuring their journey from pre-law to law school graduation is successful. You may ultimately choose to practice in a corporate firm, go into public interest law or use your legal background in another field. But regardless of where you end up, it is important for you to understand the realities of your student loans and finances now. In this session, we'll discuss the costs of pursuing legal education, describe the financial aid application process, review the available financing option and identify ways to be financially prepared to achieve your goals. Come hear the latest information from Jennifer Schott `98 the AccessLex director of education services.
About AccessLex Institute
Since 1983, AccessLex Institute has continually evolved to meet the ever-changing challenges and needs of the law students and institutions they serve. They are committed to informing students of the economic realities of law school without limiting their aspirations. They conduct and commission research to illuminate the latest data and evidence on the most critical issues facing legal education today. And they are resolute in their appeal to policymakers and influencers to take actions that make legal education work better for both students and society at large. AccessLex is a nonprofit organization underpinned by nearly 200 American Bar Association-approved nonprofit and state-affiliated law schools, dedicated to the betterment of legal education.
 
About Jennifer Schott
Jen is the Director of Education Services at AccessLex Institute. She has nearly 20 years of experience in higher education including 13 years in the financial education space and additional experience in financial aid and student services on college campuses. She received her bachelor's degree in Mathematics and Economics from Lafayette College and her master's degree in Higher Education Administration from Boston College.  She is also an Accredited Financial Counselor (AFC®).
Sponsored by:
Prelaw Advising and Career Services