When:
Wednesday, September 6, 2017 -

4:10pm

-

5:00pm
Presenter:
Samuel Wang, Princeton University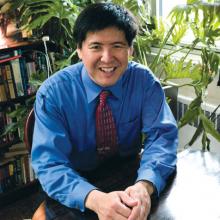 In this talk Professor Sam Wang will describe how one can use basic, frequentist statistics to detect gerrymandering.  Additional details and a full abstract will be available a bit closer to the presentation date.

Professor Sam Wang has academic expertise in biophysics and neuroscience. In these fields he uses probability and statistics to analyze complex experimental data, and has published numerous scientific articles using these approaches. He is also the author of Welcome To Your Brain, a popular book about his field.  He is also the Director of the Princeton Election Consortium.
Sponsored by:
Office of the Provost and the Department of Government and Law