When:
Thursday, April 13, 2017 -

4:00pm

-

5:15pm
Where:
Gendebien Room, Skillman Library
Presenter:
John Lach, University of Virginia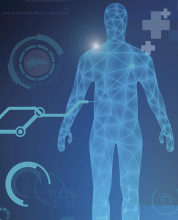 Navigating Mobile Health with STS-tinted Glasses: One Engineer's Odyssey
Using technology to improve healthcare requires using healthcare to improve technology. To those ends, wireless and mobile health and body sensor networks hold great potential for improving patient health, but require attention to healthcare practices, medical data ethics, patient safety, etc., if they are to truly succeed. This talk will highlight how one engineer draws from his parallel background in Science, Technology, and Society (STS) to lead innovation in such cyber-physical systems.
Sponsored by:
The Class of 1974 Technology and Liberal Arts Endowment, Engineering Studies, Electrical and Computer Engineering, Health & Life Sciences, Mechanical Engineering