When:
Tuesday, September 6, 2011 -

7:00pm

-

9:00pm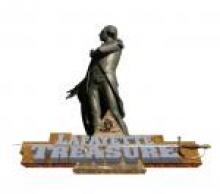 The Marquis de Lafayette's sword – an heirloom from 1792 – has been stolen from the library and your help is needed to recover it! Without this precious piece of College heritage, school spirit is in peril and we fear that Lehigh may beat Lafayette forever. Your task is simple: collect clues left by the thief around the library and campus to reveal the location of the lost treasure. Find the sword and you will be celebrated with food and prizes. Along the way, you may just learn some useful tips about using the libraries.
FREE FOOD AND PRIZES!
For First Years.
Contact information
Link for More Information: