When:
Thursday, November 17, 2016 -

7:00pm

-

9:00pm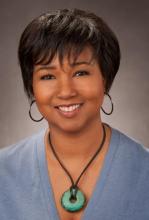 Dr. Mae C. Jemison broke more than the sound barrier in 1992 when, as a member of the team on the space shuttle Endeavour, she became the first woman of color to travel into space.  She was also NASA's first Science Mission Specialist performing experiments in material science, life science and human adaptation to weightlessness. 
Dr. Jemison is founder of The Jemison Group, Inc., a technology consulting firm that integrates the critical impact of socio-cultural issues when designing and implementing technologies. She founded and chairs the Dorothy Jemison Foundation (DJF) for Excellence, an organization that develops and implements teaching methods, curricular, materials and programs that foster educational experiences that enable individuals to more fully participate in and contribute effectively to society. The Earth We Share™, an international science camp for students 12-16 years old from around the world, is DJF's premier program. Dr. Jemison is also founder and president of BioSentient Corporation, a leader in real-time monitoring of the autonomic nervous system.
Trained as an engineer, social scientist, and dancer, Dr. Jemison is also a medical doctor who was the Area Peace Corps Medical Officer for Sierra Leone and Liberia. She is the only actual astronaut to appear in an episode of Star Trek. Today Dr. Jemison leads 100 Year Starship®, an initiative to assure the capability for human travel to another star within the next 100 years.
All are welcome to attend.
Sponsored by:
John and Muriel Landis Fund, Farber Fund